Chiropractor in Fresno, CA
Dr. Brooke Bargamian-Courtright: Fresno Family Wellness Group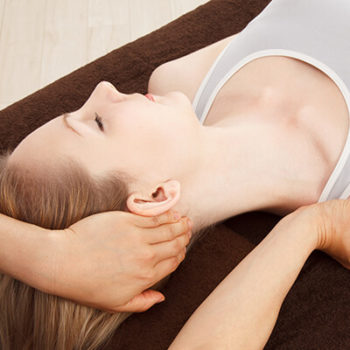 Chiropractor in Fresno, CA: Chiropractic care is based on the diagnosis and manipulation of misalignments of the joints, primarily those found in the spinal column. These misalignments can cause other issues in the body, that may start affecting the nerves, muscles, and organs if left untreated. Chiropractic adjustments can help patients who suffer from many ailments and injuries that cause chronic pain in the back, neck and other areas of the body.
We help patients without the use of medication:
Not only can chiropractic adjustments help to align the body, but they can help people who suffer from other issues including digestive problems, sleep disorders, headaches and fatigue. The spine is the highway that connects the entire body. From brain to tailbone, as well as extending outwards, the spine controls and regulates many parts of the body that many people do not even realize are connected. There are countless issues that chiropractic care can help with, either as a primary route of treatment or as supplemental with other treatment programs.
Our patients experience relief from chronic issues:
Back pain
Neck pain
Pinched nerve
Sciatica
TMJ Disorder
Whiplash and auto injuries
Headaches
Degenerative disc disease, herniated discs, bulging discs
Allergies
Immune system issues
Numbness, tingling, pain in the extremities
Common benefits of routine chiropractic care:
Improved nerve communication
Improved joint motion, balance and coordination
Increased body function and performance
Improved posture
Call to see how chiropractic can change your life
Chiropractic care is a great, low-risk conservative option that can help people with many issues. To take the first step to living a pain free life, give us a call at (559) 478-4583.
Schedule Appointment
Call us at
(559) 478-4583
or click
the button to schedule your appointment!
Request Appointment
Office Hours
By appointment only
Mon.,Tues., Wed., Fri.